Medical Medicaid Plan Idaho-Ron Sanders, Medicaid Planner
Ron Sanders, CWPP®, CAPP®, CLU, ChFC
How can he help you protect your assets from the Medicaid spend down?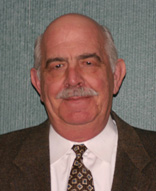 Ron Sanders is a Medicaid planning expert serving the Boise, Idaho region. Ron Sanders, President of Sacks Group, Inc., helps his clients grow their wealth, reduce their taxes, protect their assets, and achieve their dreams of financial security.
Ron specializes in wealth preservation and wealth transfer for business owners and professionals. Ron helps clients plan and use their business and other strategies to reduce income and estate taxes. Ron also provides counsel to the retirees and those close to retirement to help them plan strategies to prevent outliving their income. That's why his clients think of him as their "secret weapon," helping them build and safeguard their wealth.
Ron has been in financial services for over 30 years. He is also a Chartered Life Underwriter, a Chartered Financial Consultant and has earned a Masters of Science in Financial Services. Ron also has earned the Certified Wealth Preservation Planner and the Certified Asset Protection Planner designations awarded by the Wealth Preservation Institute. In addition, Ron is a member of the Asset Protection Society and the Idaho State Representative for the Asset Protection Society.
Ron lives in the Boise area with his wife, Ladeane. When Ron is not working, you may find him spending time with one or more of his nine grandchildren.
Ron is also active in the community – Ladeane and he lead a Young Life Capernaum Ministry for high school kids with special needs.
In order to provide his clients the level of service he believes they expect and deserve, Ron only takes on a small number of new clients each year who are committed to achieving lifetime financial security. He works with clients throughout the states of Idaho, Oregon, Minnesota, Wisconsin and other parts of the country via phone, email and the web.
Ron Sanders, Medicaid planning expert, serving Idaho: Boise